Filmmakers
Filmmakers Kathy Berger and Ines Sommer collaborated on organizing community-based film screenings for years, before deciding to embark on co-directing "Beneath the Blindfold."  They hope that their documentary helps to change the way we talk about torture in the U.S.
INES SOMMER – Director, Producer, Cinematographer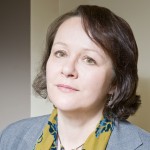 Ines Sommer is a Chicago-based filmmaker, cinematographer, educator, and curator. She has directed genre-crossing films for more than two decades, ranging from the feature-length experimental narrative Ghost Cities to her short documentary Democracy in Action about participatory budgeting in Chicago. Ines' company Sommer Filmworks LLC produces documentaries and videos for the non-profit market and her camerawork has been featured in numerous award-winning documentaries. Besides her filmmaking career, Ines has also taught film/video production at the School of the Art Institute of Chicago, Northwestern University's Medill School of Journalism, and elsewhere. She is the founding Executive Director of the non-profit media arts group Percolator Films and has organized and curated numerous film events, series, and festivals with an emphasis on community engagement.
KATHY BERGER – Director, Producer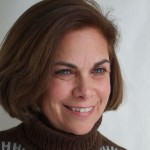 Kathy Berger is an award-winning filmmaker and curator of film series and festivals. In 1999, she developed Reeltime, a free monthly film and discussion series that presents independent films and facilitates audience engagement with filmmakers, guest speakers, and community groups. Reeltime is now a program of Percolator Films, a non-profit media arts organization that Kathy co-founded with Ines Sommer. She currently serves as Percolator Films' Board President. Kathy co-directed The Garifuna Journey, an anthropological documentary that was instrumental in gaining United Nations recognition through an "Intangible Heritage of Humanity Award" for the Garifuna community.
DAVID E. SIMPSON – Editor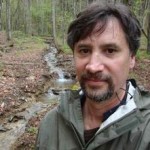 David E. Simpson is a producer, director and editor who has crafted award-winning documentaries for over two decades. David's pioneering film about disability culture, "When Billy Broke His Head…" garnered a jury prize at Sundance, a DuPont-Columbia Baton for journalistic excellence, and scores of international awards. His film "Refrigerator Mothers", about how doctors once attributed autism to "cold mothering" was critically acclaimed and aired nationally on PBS. David's "Milking the Rhino", about community-based conservation in Africa, aired on PBS' Independent Lens and screened at five-dozen film festivals on six continents.  David has edited numerous broadcast documentaries, including "A Good Man", "Forgiving Dr. Mengele" (Special Jury Prize, Slamdance), "Shtetl" (grand prix, Cinema du Reel), the critically praised PBS series "The New Americans", and programs for Frontline and NOVA.
LAURIE MacMILLAN – Additional Editing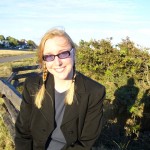 Laurie MacMillan is an award-winning documentary editor and story consultant. Her credits include Crossing Arizona, which premiered at the 2006 Sundance Film Festival and Follow My Voice an official selection of the Tribeca Film Festival. Her work has been broadcast on PBS, Sundance Channel, NHK and Al Jazeera.